About Us
We care for your business essentials so you can amplify your mission.
Our Story
In 2009, during an economic crisis, our founder John Bakker moved from a fruitful 25-year career in automotive manufacturing to launch a niche staffing and recruiting company. The seeds of this vision to start a values-based business known as Bakker Tailored Staffing were sown on a mission trip to Africa a year earlier. The company soon earned a strong reputation for service, professionalism and reliability.
John and key leaders in the company have always…
Read More
After many years in the automotive industry leading engineering, operations and large projects, John became an entrepreneur founding several companies providing recruiting and business services. John is a Professional Engineer, a graduate of Queen's University, and holds an Executive MBA from the Rotman School of Management in Toronto. He has worked for many years with local, national and international not-for-profit organizations and has served as mentor, advisor, speaker, board director and board chair. He is known for his thoughtful, caring and strategic advice.
I am passionate about advancing positive change by helping to develop healthy, innovative cultures that are creative, bless people and bring good to our communities and workplaces. Outside the office, I love cycling, kayaking, diving and spending time with family and friends at the lake.
John Bakker
FOUNDER, PRESIDENT AND VISIONARY
Christine has worked with international and faith-based charities for 20+ years in various leadership roles, and as the principal of her own consulting practice. She is a Professional Accountant with extensive experience in the areas of strategy, program development and fundraising. She has also served on several non-profit boards.
My Why: Motivated by my Christian faith, I have a sense of calling to serve non-profits to develop the capacities of their people and the impact of their missions. When I'm not working, you can find me keeping in touch with my many "kids" in Tanzania, playing with my dogs or travelling.
Christine Lancing
OPERATIONS DIRECTOR
STRATEGIC PLANNING AND FUNDRAISING PRACTICES LEAD
Jacquie is a seasoned financial practitioner in the non-profit space, providing leadership and support in regulatory compliance, risk management, and administration. A paramount guiding principle for Jacquie is integrity – in her work, intention, and actions.
My passion for non-profits and charities stems from my desire to help make a difference in our communities and watch these great organizations flourish and fulfil their mission.
Jacquie Horvat
FINANCE & ADMINISTRATION DIRECTOR
Silas plays a variety of roles and is a diversified people and systems thinker — providing support for the team in various areas including developing processes, learning new systems, and developing a strong team.
My personal mission is to put others ahead of myself, whether it is team members or clients. My own values align with providing a simple, relational, and excellent experience for everyone. My work is fuelled by the stories of mission and impact from our clients.
Silas Wong
CLIENT ENGAGEMENT AND BACK-OFFICE PRACTICE LEAD
Simi brings 15+ years of global experience in talent strategy and venture design. She believes the success of any organization hinges on the success of its people.
My Why: I have a passion to see people and organizations thrive.
Simi Lawoyin
PEOPLE & CULTURE PRACTICE LEAD
Mission, Vision and Values
At Amplify Mission, our core focus is to care for your business essentials, so you can amplify your mission.
Our Vision is to be the trusted go-to partner for all essential support services outside of delivering on your mission, for the non-profit organizations and charities we aim to serve.
Amplify Mission is inspired by redemptive entrepreneurship. Working redemptively, for us, means we creatively seek to bless others, renew culture and give of ourselves to serve others. *
This guides how we do business. Strategically, our approach is simple. We value relationships over transactions. We believe that by putting relationships first the impact of our work is humanizing, cooperative, builds trust, and has staying power. Operationally, Amplify Mission aims to bless people rather than treat them as resources. We value grace, humility, empathy and making things better. And finally, our leadership, motivated by a desire to serve, defines success as increasing in generosity, accountability, excellence, and the sharing of power.
*Definitions based on the work of Praxis Labs.org
Trusted by many non-profits like you: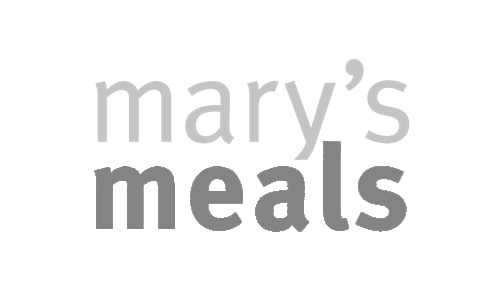 Strategic Planning and Advisory